Our Story
How We Met...
There's a saying that fits our story: Mother knows best. You see, Travis works at the same firm as my mother, Martina. He must have made a good impression when their paths crossed, because for about two years, Martina would occasionally bring up the handsome curly haired guy at work (of course I did a little Facebook stalking, but never reached out). Little did I know, Martina had been talking me up to Travis as well, but, nothing ever came of it.
Fast forward two years and countless bad dates, leaving both of us unsure if we'd ever find "the one", when we both swiped right on an online dating app! While we were both cautiously optimistic going into the first date based on what we already knew about each other, expectations remained low due to the rigors of online dating. But, as you know - this story has a happy ending..!
It was truly magical! We both knew we'd met "the one" after the first week of dating, and became exclusive not long after that. We first said "I love you" over a St. Patrick's Day weekend getaway in Blowing Rock (Sandra said it first!), and moved in together soon after.
Nine months later at the same place in Blowing Rock (Gideon Ridge Inn - highly recommended by the way), Travis got down on one knee as the sun set on a cool winter day and asked if I would make him the happiest man in the world. Obviously the answer was YES!
So here we are, loving life together with our little furry family and planning our wedding for this fall! Thank you for taking the time to read our story. We truly cannot wait to spend our special day with those that mean the most to us!
The Wedding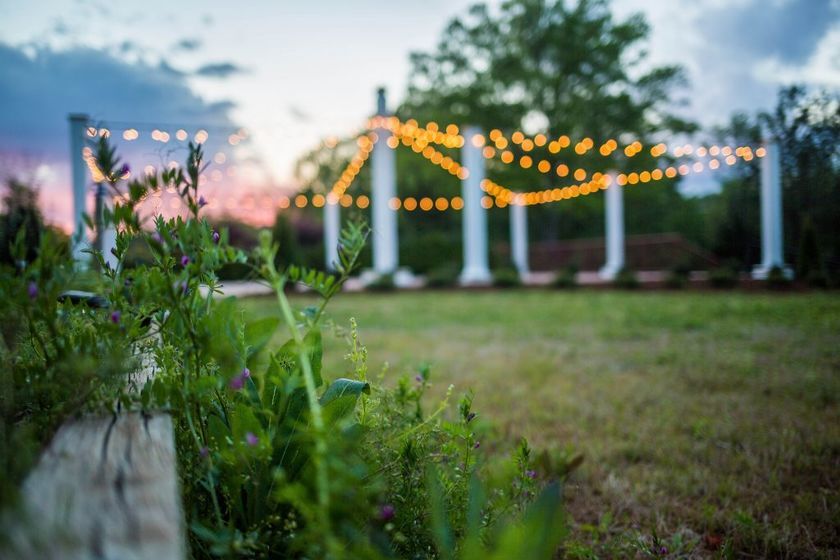 Saturday, September 7, 2019
4:00 PM
Attire: Semi-Formal
Ceremony
Reception
Camellia Gardens
2608 Doster Rd, Monroe, NC
Welcome to our wedding website! We are so excited you've received our 'Save- The-Date' and look forward to celebrating with all of you as we say our vows and truly begin our journey together on Saturday, September 7, 2019, in Monroe, NC. We hope you are all able to join us in this special time in our lives.
Formal invitations to follow.
Please use this site as a guide to find additional information about our special day. From the story of how we met, to local hotel accommodations to our registry, we hope you find it helpful! For any additional questions, please feel free to e-mail us at: FutureMcAlisters@gmail.com.